PAK STUDY MCQs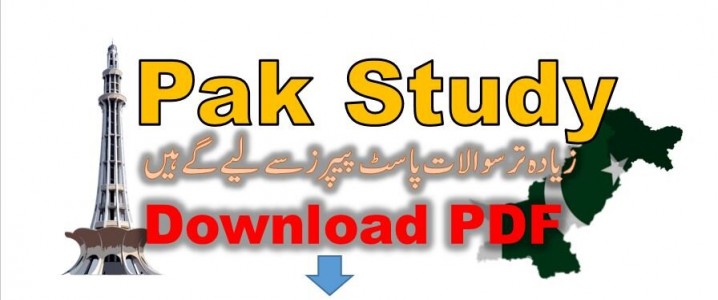 Preparing For the Pakistan Study MCQs
If you are preparing for the Pakistan Studies MCQs, you will need to familiarize yourself with various terms. The MCQs are multiple choice questions and answers that you will need to know. You will find the answers in PDF form after each question has been answered. The answers are also available in PDF format after every fifth question. Hence, if you want to prepare for the Pak Studies MCQs, you can make use of this PDF file.
You will find Pak study MCQs repeated in the FPSC and PPSC past papers. This is because these questions are important for NTS and other government jobs in Pakistan. So, make sure that you learn all the questions related to Pakistan studies and try them out as much as possible! So, practice these questions now and score high! Consider using Pakistan Study MCQs to prepare for the PTS and other government jobs!
Most repeated MCQs of Pakistan Study for FPSC, PPSC, ETEA, FIA, Police, Army, Navy, Airforce, IB, MOFA, ASF, LHC, Educators all other competitive exams and govt, private Jobs. most of these questions are also discussed on Pakmcqs official and Testpoint.pk. If you want to download these most important Pak Study MCQs in PDF click mentioned button.
پی ڈی ایف میں ڈنلوڈ کرنے کے لیےاس لنک پر کلک کریں۔
---
چار آپشن میں سے کسی ایک پر کلک کرنے سے جواب موٹا ہو جاے گا